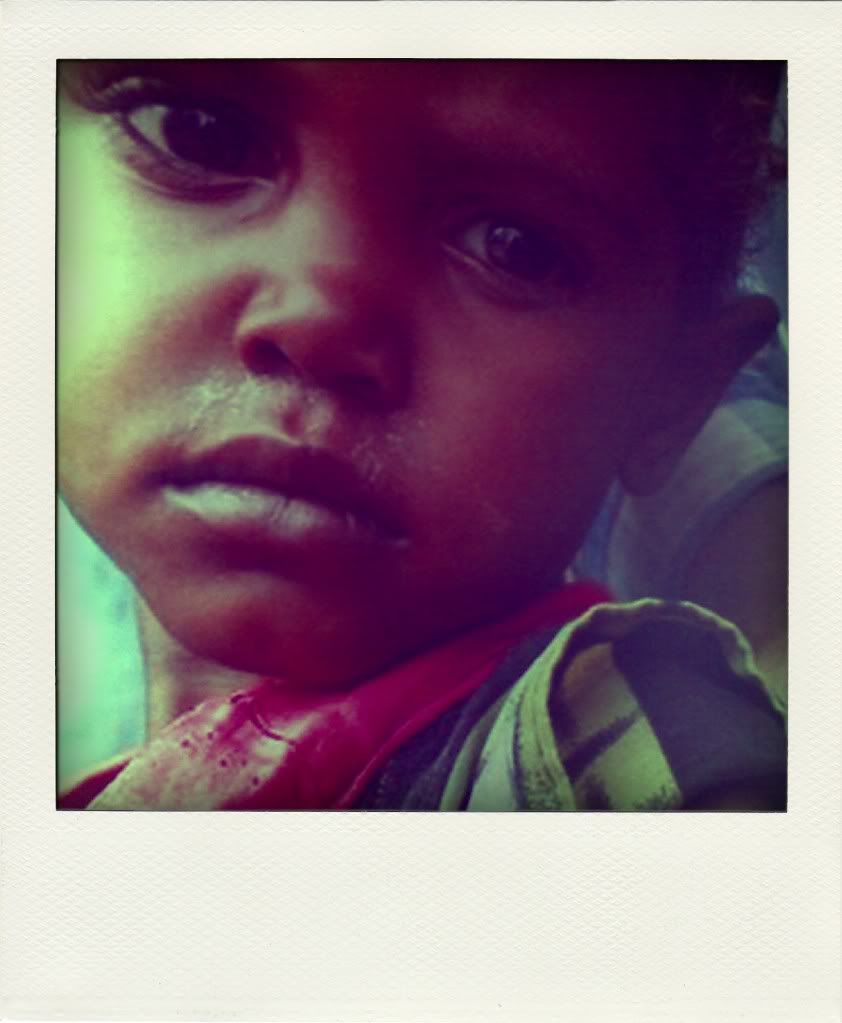 Ayer estuve haciendo un trabajo de campo para la universidad, concretamente para las clases de Psicología Social, una mezcla entre Psicología y Ciencias Sociales, como bien indica el nombre . Se trata de observar cómo se comporta la gente y anotar todo lo que podamos. Por casualidad nos hemos encontrado con una exposición de Médicos Sin Fronteras sobre la desnutrición infantil, bajo el propósito de hacernos llegar información sobre un tratamiento que no sé si tachar de
revolucionario
puesto que ha sido efectivo en un 90% de los 60.000 niños tratados de desnutrición desde 2005.
El tratamiento en cuestión consiste en una primera fase que tiene lugar en el ambulatorio, donde se ingresa al niño para que reciba los cuidados adecuados y, en una segunda fase, en la que se le suministra a la madre de RUFT, ready-to-use-therapeutic food, para que continue el tratamiento en casa bajo la responsabilidad de la família y la supervisión semanal de médicos en el ambulatorio. El RUFT consiste en un alimento pastoso que contiene 500 calorías y los principales alimentos que los niños necesitan, sabe a cacahuete aunque es dulce (lo corroboro), por lo que los niños africanos se lo toman fácilmente (en el caso de los niños de la India, el RUFT sabe a pescado, sabor al cual están más habituados).
Lo que MSF pretende es proporcionar las herramientas necesarias a paises en vías de desarrollado para que el RUFT sea producido por ellos mismo, y no en Francia como actualmente. De ésta manera se crearían miles de puestos de trabajo y se solucionaría la desnutrición infantil.
Mienrtas se espera respuesta por parte de los gobiernos, están tratando de aumentar la competitividad entre empresas fabricantas de RUFT para así bajar el precio y hacerlo accesible a más niños.

Yesterday I was doing a work for university. We had to watch how people behaved and take notes of everything we could. We found by chance some people from Doctor Without Borders who were doing a
exhibition
to let people know about malnutrition.

From now on there will be no problems to solve malnutrition in children: they cure them in hospitals and tell them to follow a treatment that consists in what is called RUFT,
ready-to-use therapeutic food
, that tastes so good (I swear) as it is something like creme of peanut and contains 500 calories.

What DWB are trying to do is make the goverments give the possibility to undevolope countries to do their own RUFT to solve two problems: they would have something to live for and abolish malnutrition (90% at least).
Para más información sobre RUFT o MSF
clica en la foto
.


For more information
(in Spanish)
about RUFT or DWB

click the picture

.
Artículos relacionados:


"Maní contra la desnutrición" por María Elena Navas (BBC)
"Este saquito salva vidas" por Pablo Guimón (el Mundo)
"Los niños no pueden esperar"
por Jaume Codina (el periódico)
NOTE: "SEX" was just to catch your atention. I'm sorry if that is not what you expected. Pshycologycal skills ;)