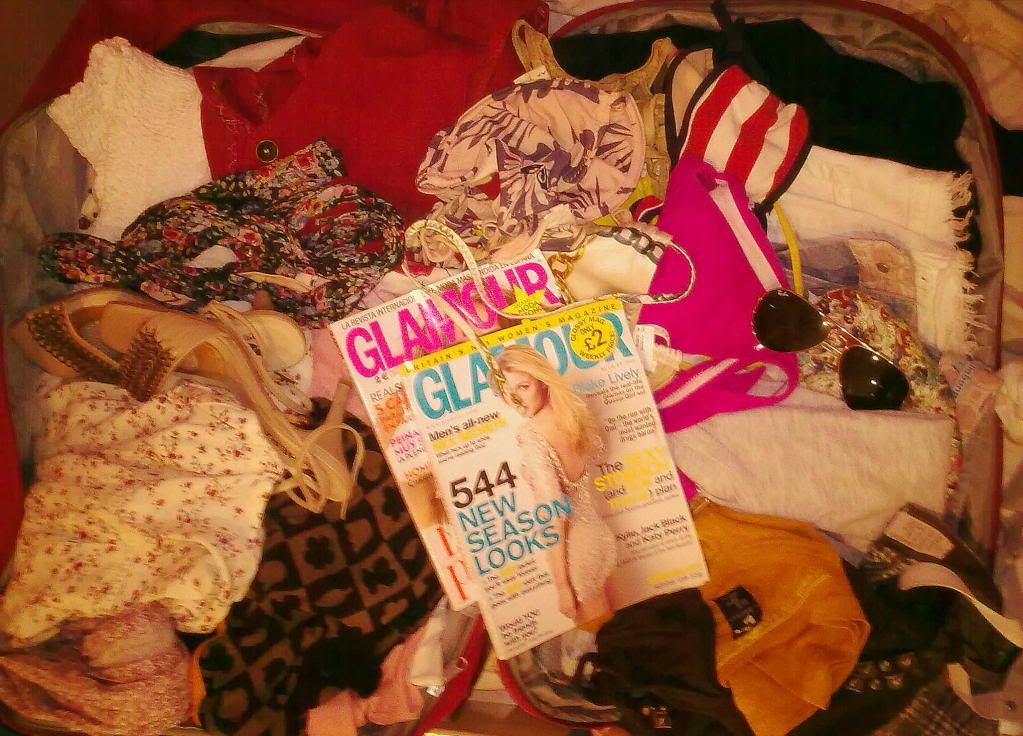 Siempre se me ha dado mal eso de seleccionar una pequeña parte del armario para hacer las maletas.
Al final me he decidido por esto para una escapadita de dos:

Vestidos lisos y con estampados

liberty

o hippies. Tejanos -un guiño a la comodidad-, mucho denim, ya sea en versión corta o larga. Camisas y camisetas -básicas, lisas, con estampados, con mensajes, dibujos o logos...- Jerseys, cardigans y chaquetas para cuando bajen las temperaturas. Y justo lo opuesto: bikinis lisos, de flores, marineros, con estampados clásicos y con

print

animal. Y zapatos: de tacón, planos y bambas -no es recomendable hacer deporte con tacones ;)-. Y para matar el tiempo: libros y libros de texto -continúa mi cruzada para aprender Alemán-, revistas nacionales y británicas de moda y Brain Training y sus Sudokus.


It is hard to select which pieces of clothes you are going to take with you when you go away from home, on holidays. It takes me long time to pack my luggage as I find quite difficult to decide which outfits I am going to wear the next days.
T
hat is what I amb taking with me to my love scape:
Plain and liberty and hippie printed dresses. Loads of denim both long and short jeans. Shirts and tees -basics, plain, printed, with message and draws and logos... Jumpers, cardies and coats so that I am ready to go out when the temperature decreaces and the opposite: plain, sailor inspired, flowered and animal printed bikinis. And shoes: heels!!, flats, and trainers -which are so important if you don't want to do some sport on your heels!
And to waste time while sunbathing books to read, text books to learn German and both Spanish and British fashion magazines, NDS with Brain Training (I absolutely love doing Sudokus!!) and some music on the iPod.
Have a nice week!

x o x o

M.