I don't know why my father doesn't allow me to have a dog.
He says we are done with a cat and that we could even get a cat-boyfriend for her at least.
And that's all. But I want a dog... I'd tell him to take note of Magdalen.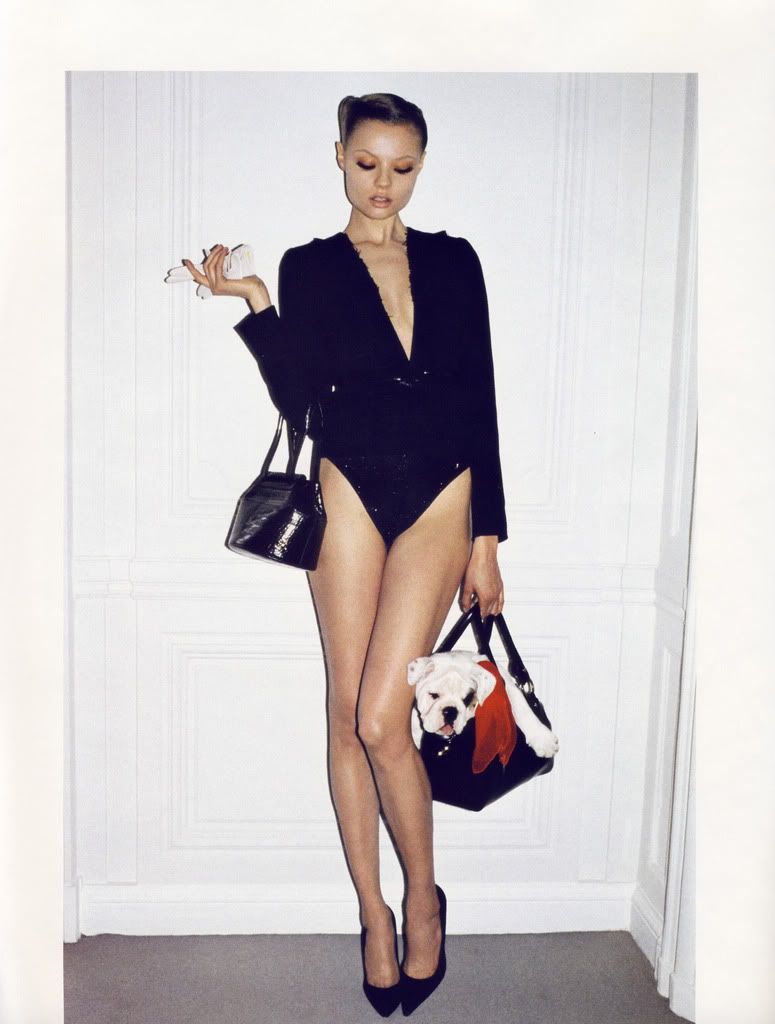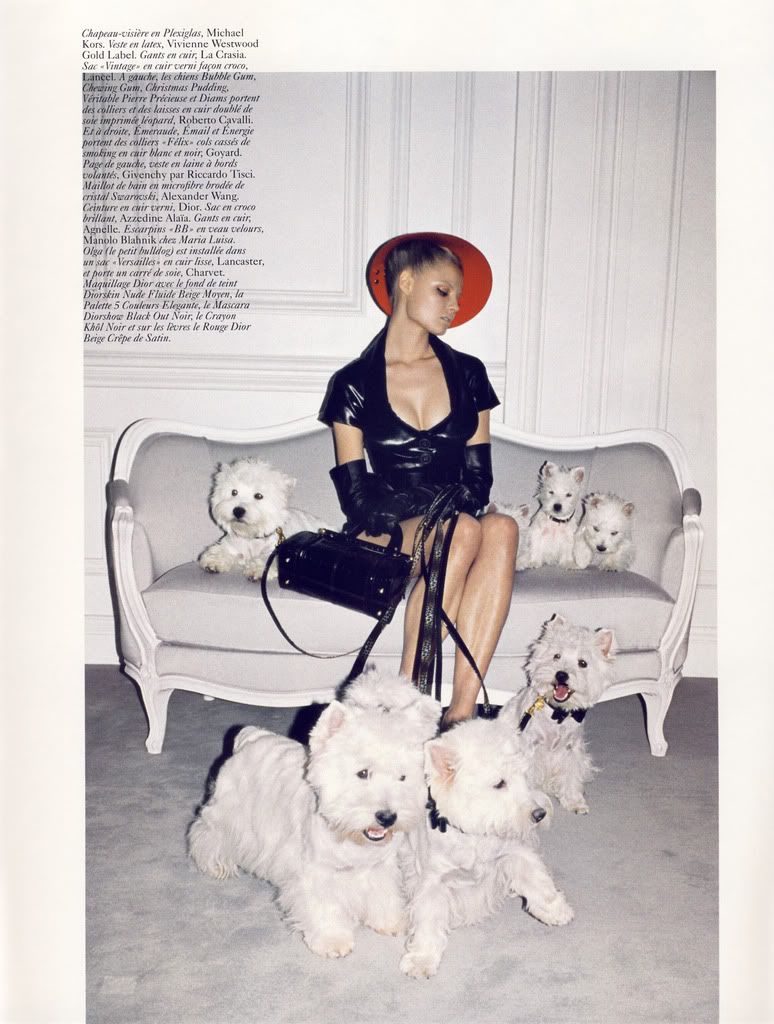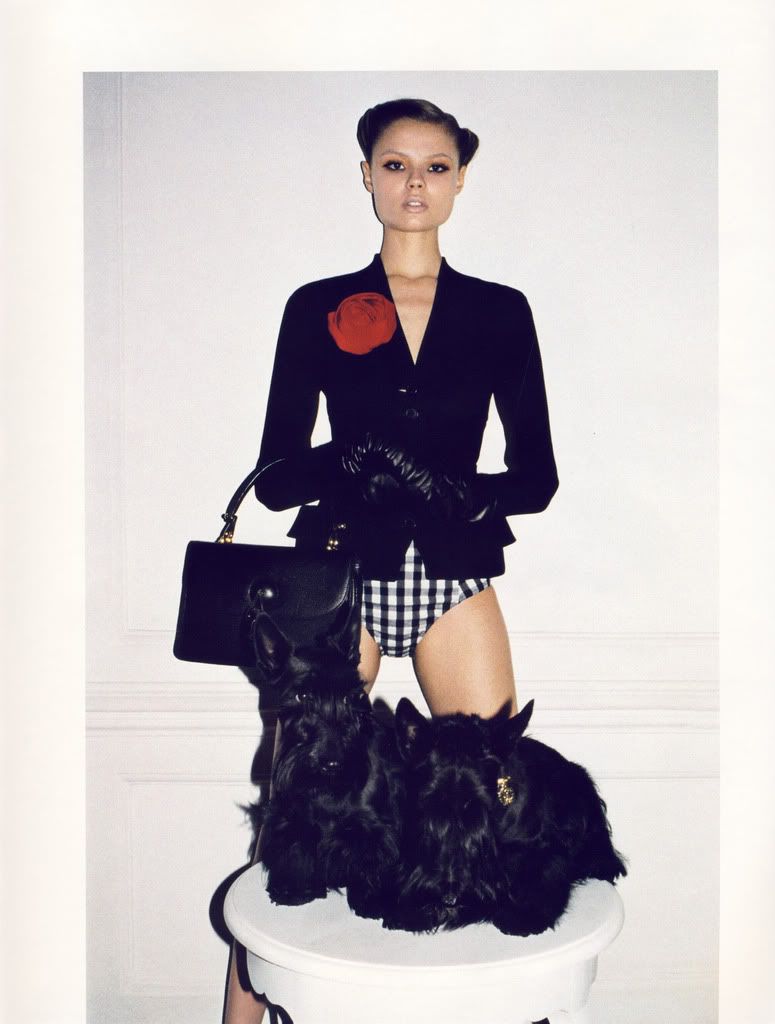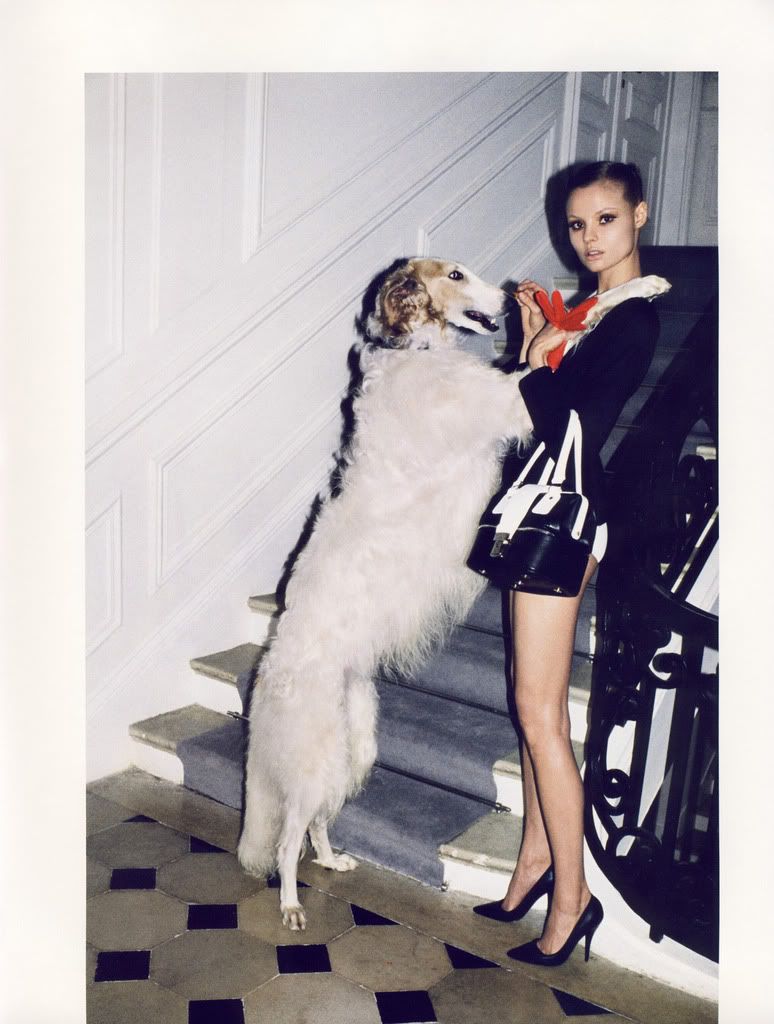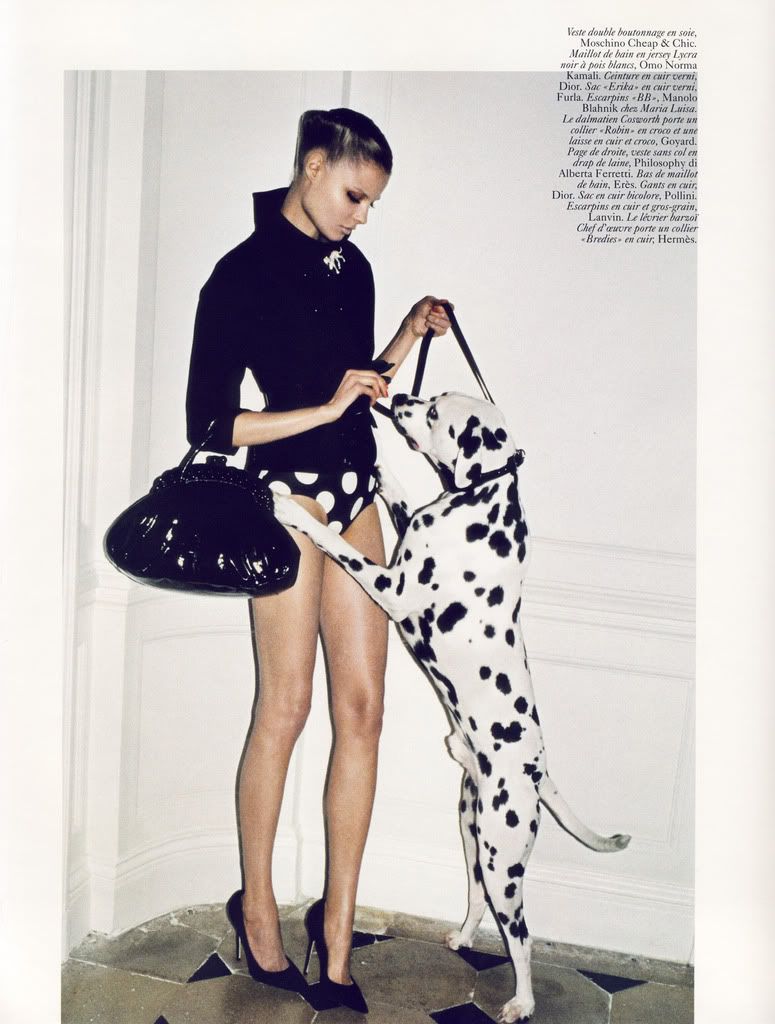 Model Magdalen Frackowiak in Vogue Paris June/July 2009, 30.